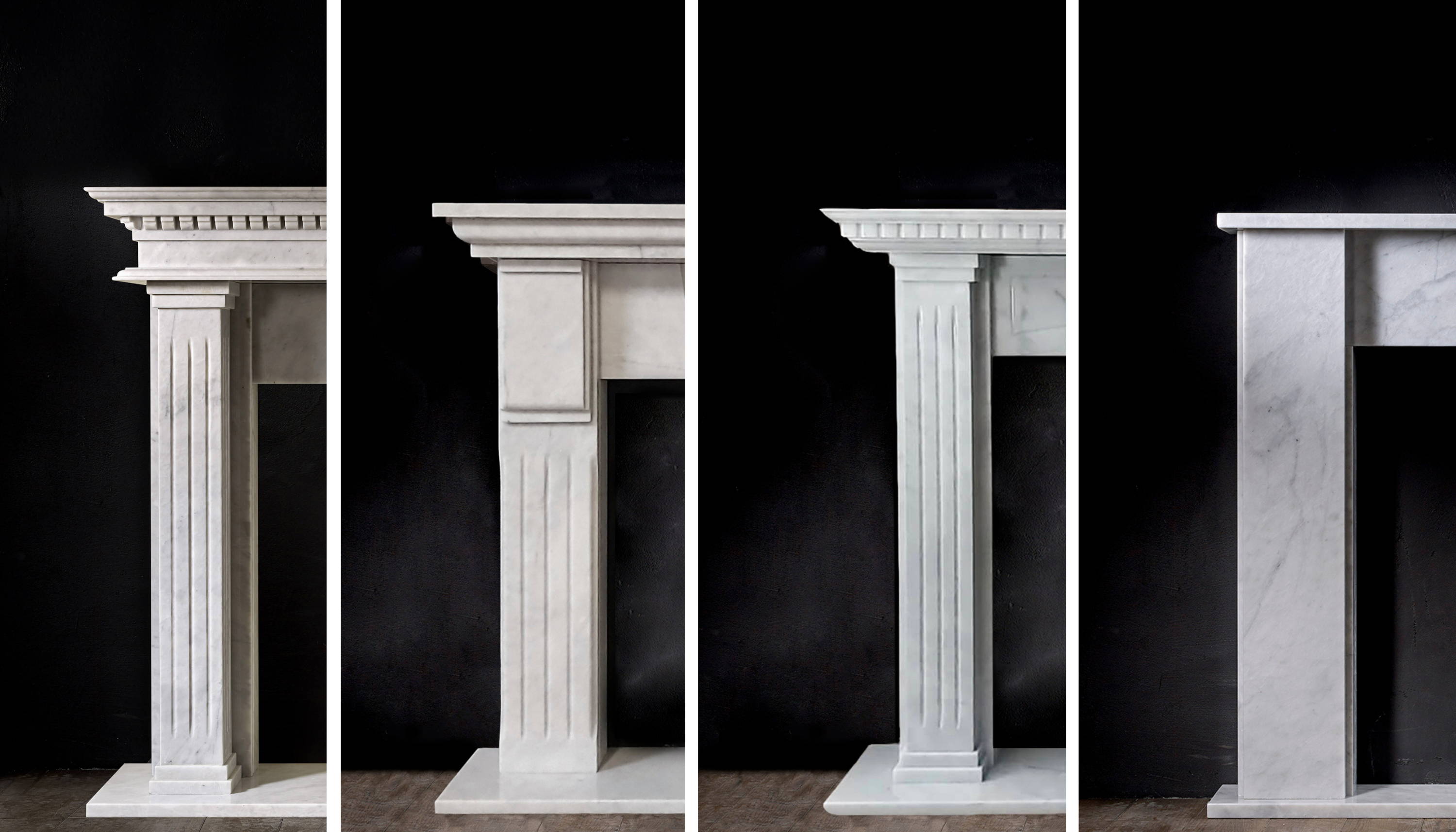 One of the finest selections of Artisan-made fireplace marble mantels available online today. Each one has handcrafted designs and characteristics which give you a complete new perspective to understanding true craftsmanship with fireplace mantels. From the amazing Model M, to the classic Model L, no matter which one you order, you'll be in awe when it's fully installed in your space.
All of Our Featured Marble Mantel Models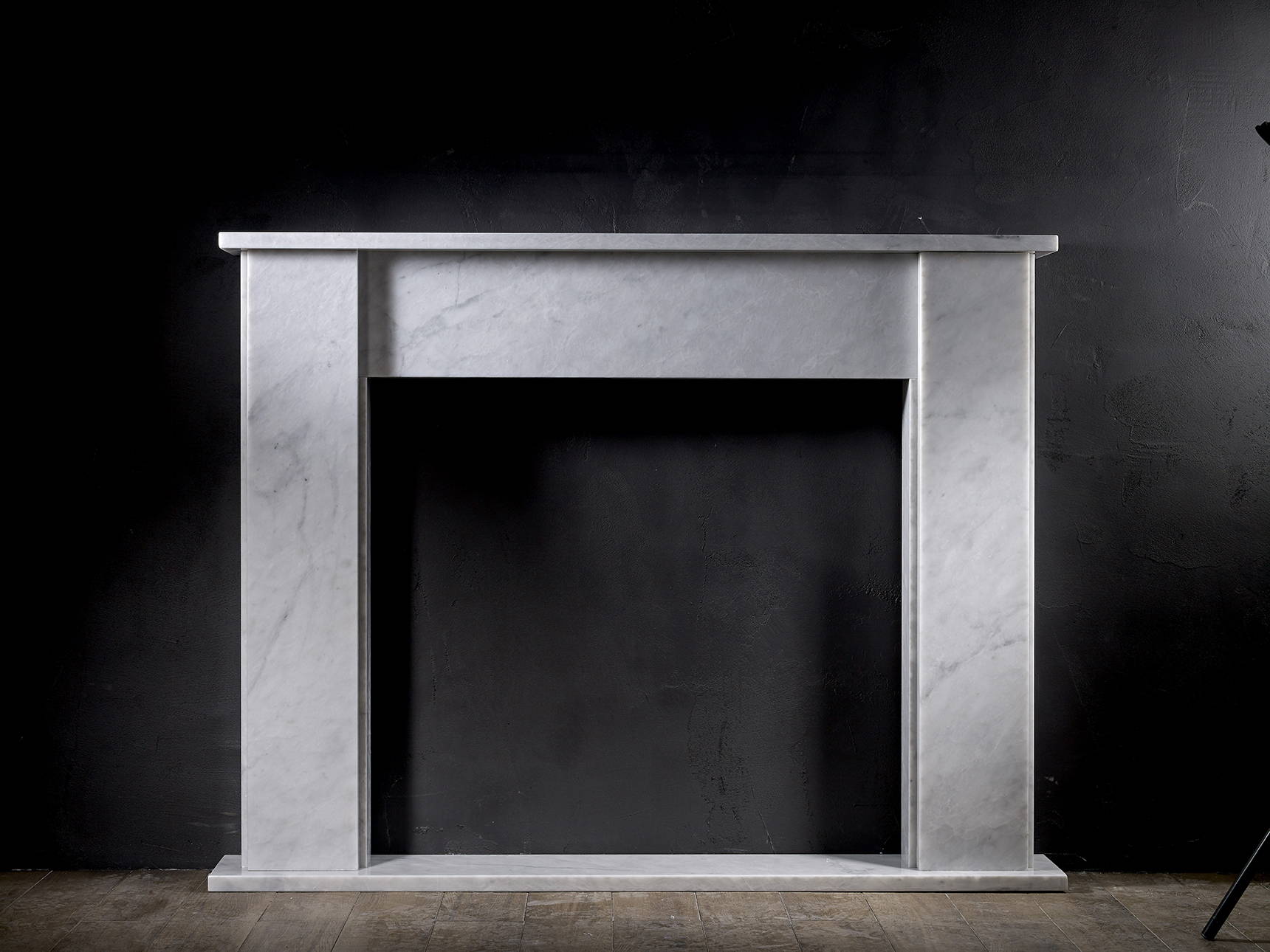 Model M in Carrara Artisan Fireplace Marble Mantel is our slick and minimalist model, giving you the perfect modern look and image. The Model M in Carrara is made from the highest quality of the world-famous Carrara marble, providing you with a pure and modern look with one of the most bought marbles in the world.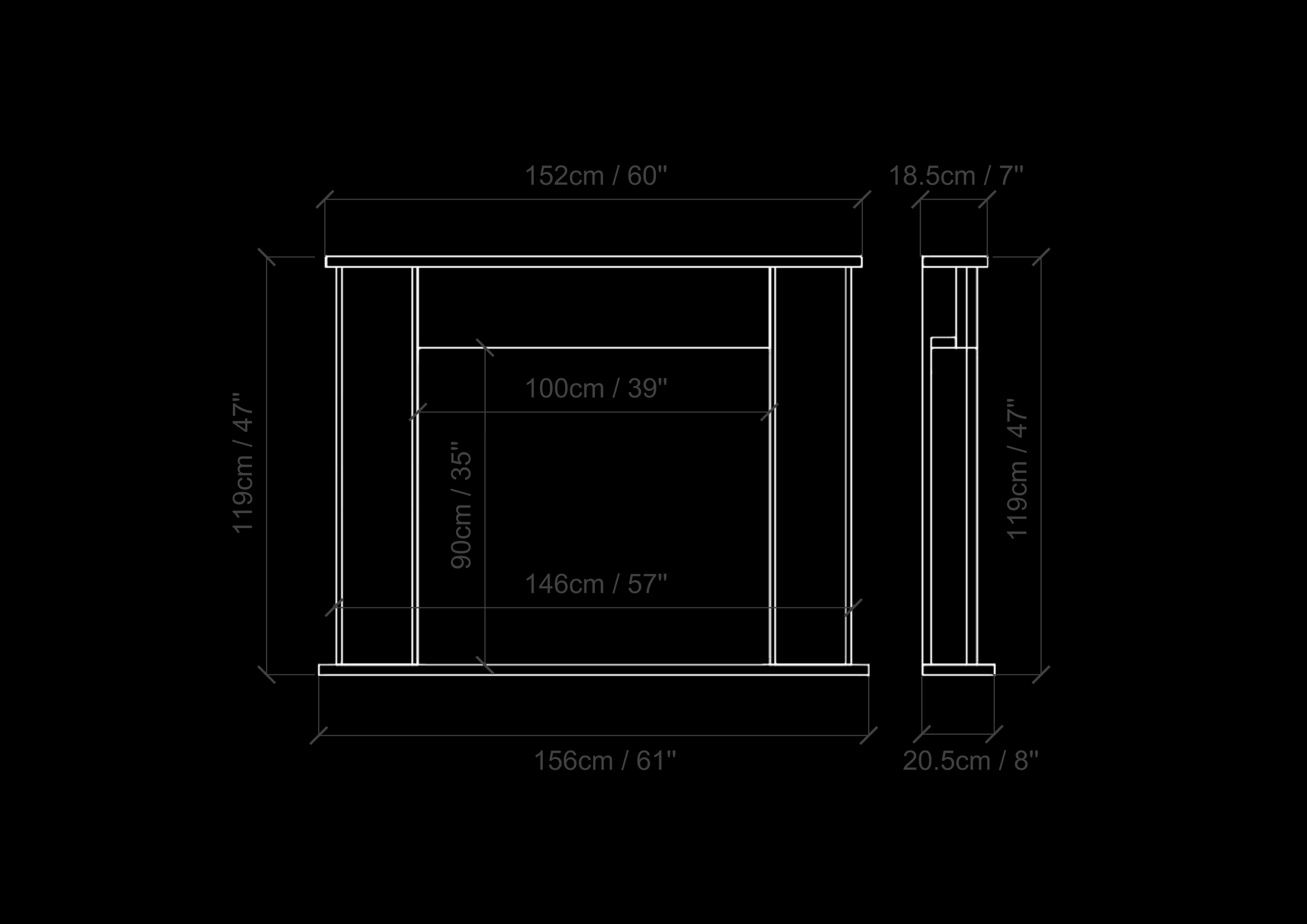 ---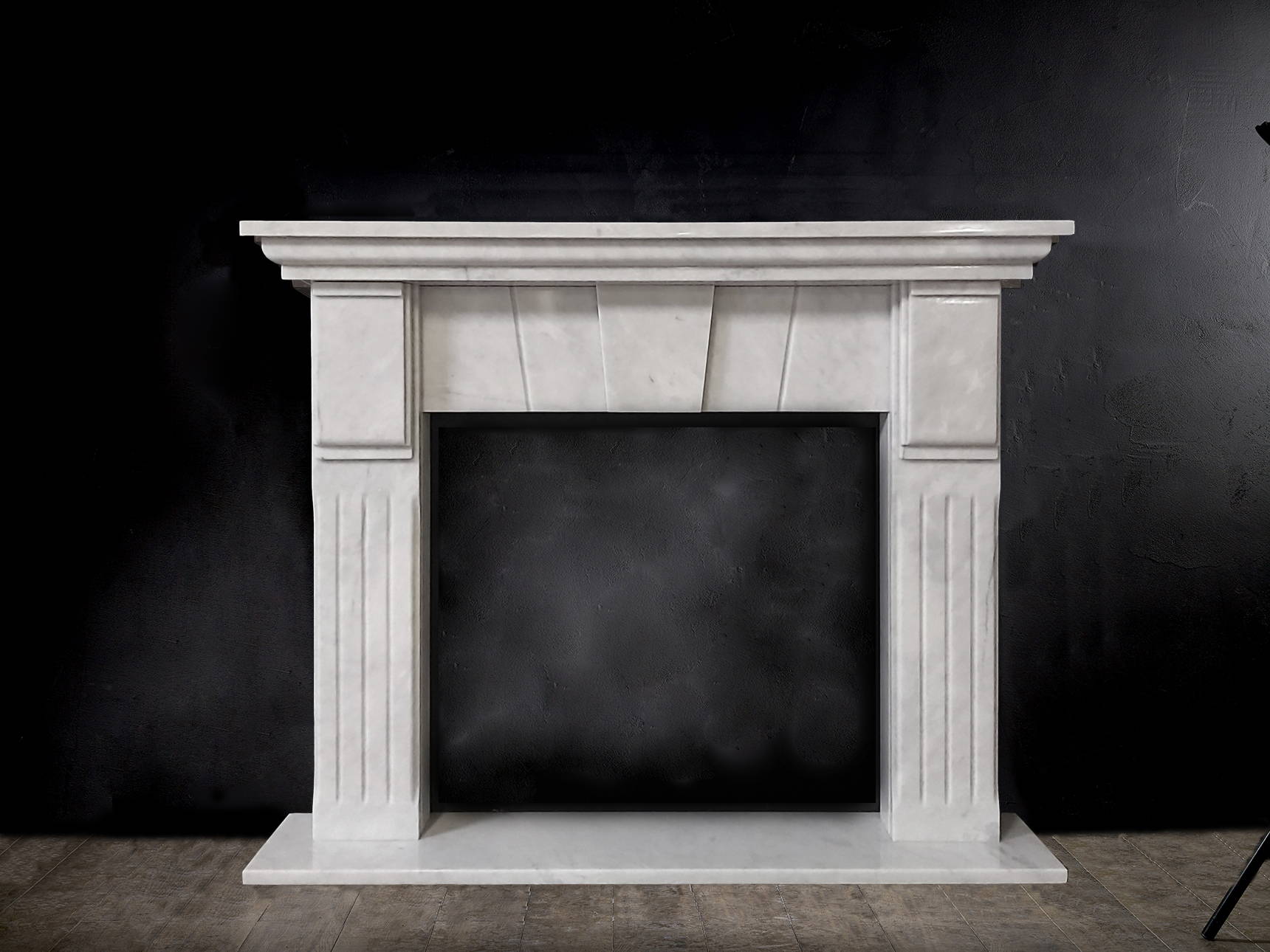 Model C in Carrara Artisan Fireplace Marble Mantel is our bestselling Artisan Mantel to date. Giving you a combination of both modernism and classical into one mantel piece. The Model C Artisan Mantel is made from the world-famous Carrara marble. Completely handcrafted to give you a unique version of which a marble mantel has never been seen before.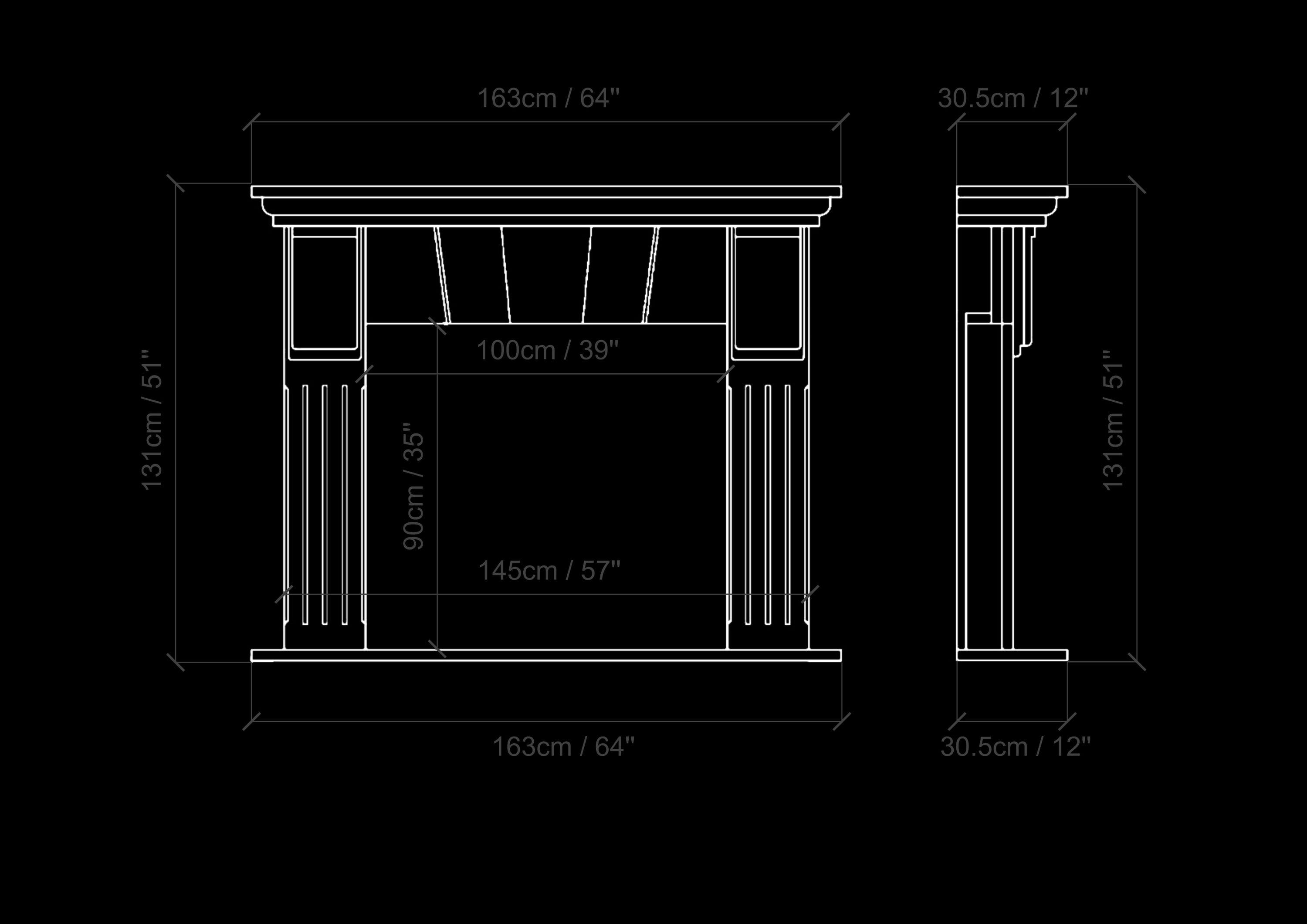 ---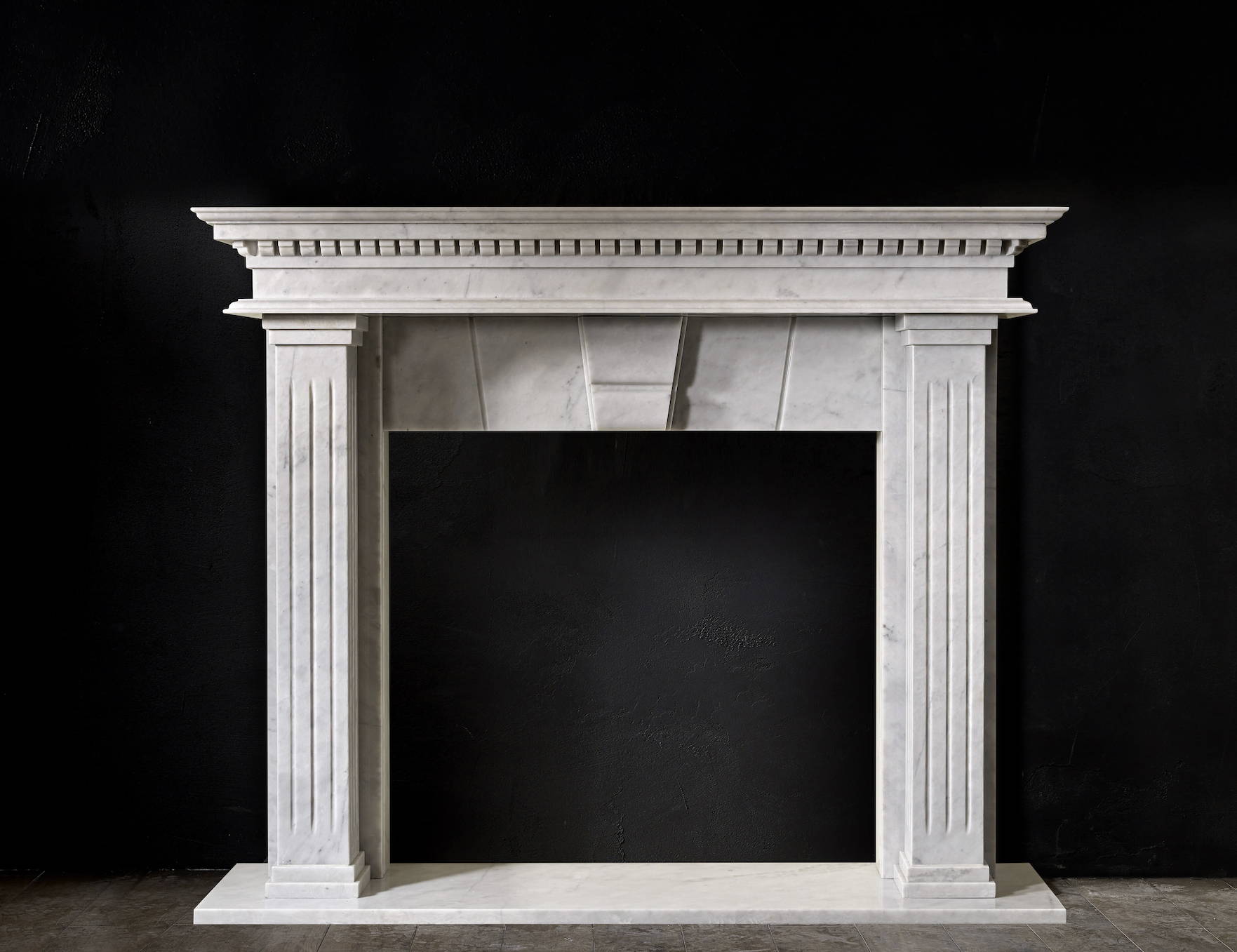 Model E in Carrara Artisan Fireplace Marble Mantel is our best-selling pure classical Artisan Mantel. With its sound side pillars fully crafted to immediately giving you the sensation of stepping back in time into the ancient days. The Model E is made in the world famous Carrara marble which gives you the complete artisan-made mantel like you've never seen before.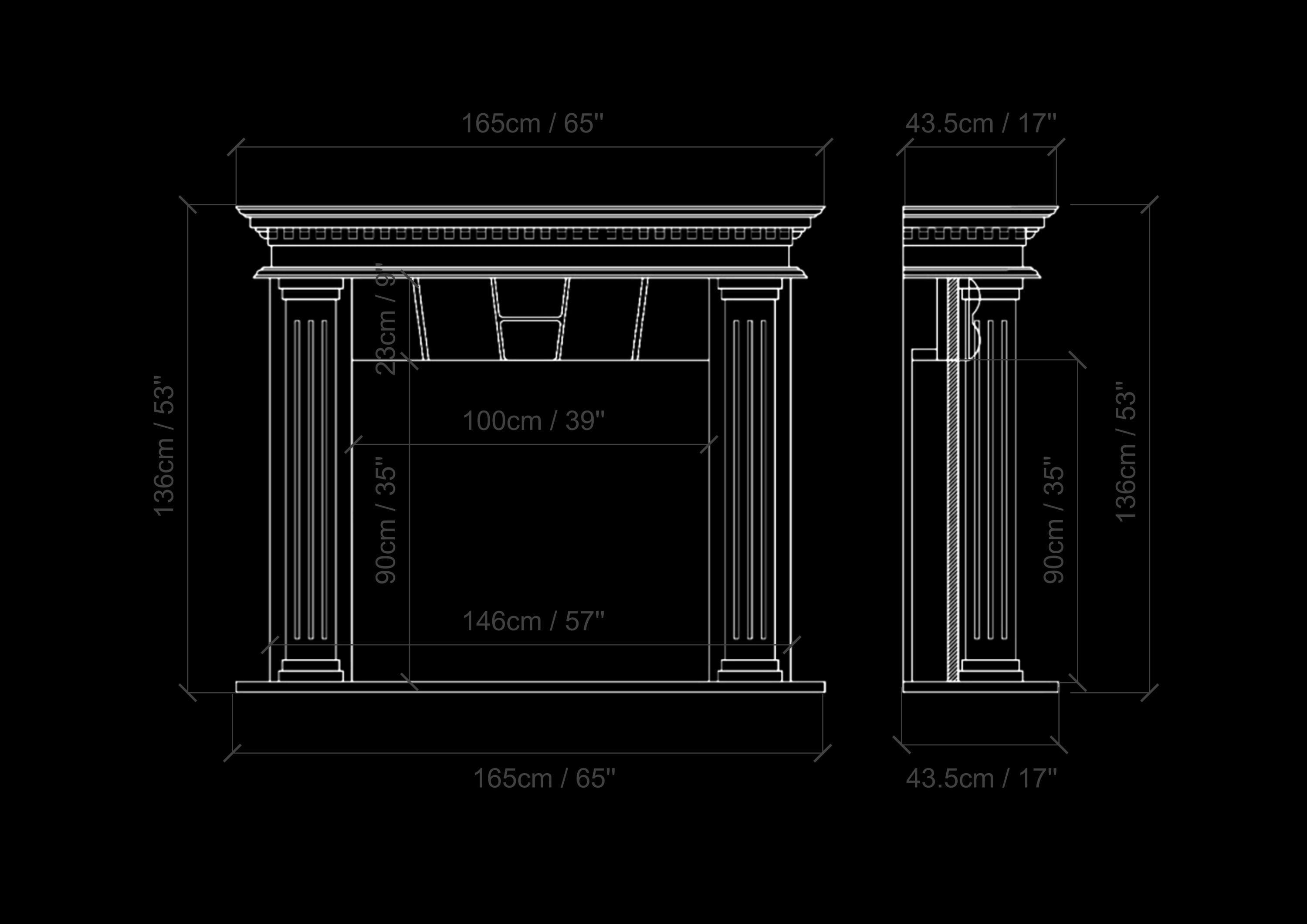 ---
Model L in Carrara Artisan Fireplace Marble Mantel is a classical based marble mantel which gives you the sensation of being truly unique from the moment it is in your space. Being made from the world-famous Carrara marble, the Model L in Carrara really brings out the strengths of both the Ancient World with a hint of simplicity like never before seen. A truly magnificent piece to enhance any space you are looking to add it to.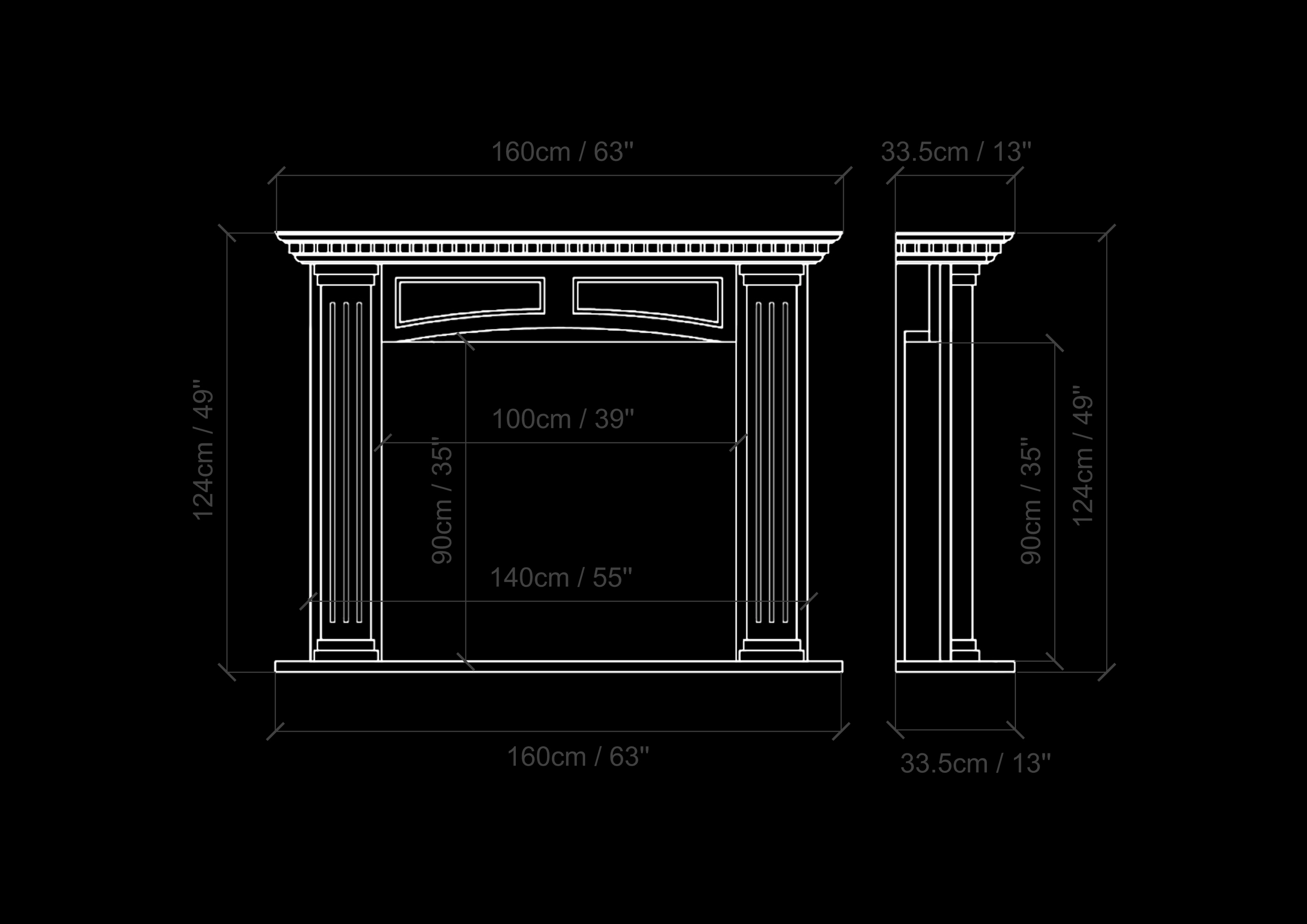 Our Artisan Mantel Order Process
We have made the ordering process smooth and easy for you with our artisan fireplace marble mantels. Each artisan mantel is produced upon confirming the order with our customers. Because of that, once the customer has ordered their artisan fireplace marble mantel, we begin handcrafting the model in which you ordered.
The process takes 6-9 weeks in total from the time we receive your order until the time you have it fully installed in your desired space. We have outlined the 6-9 week process below in the interest of transparency and provide clarity for you.

The initial ordering phase is the most important. We begin creating and crafting your chosen model of artisan mantel from scratch. It takes at least four to five weeks for us to fully create your artisan mantel from the time we first strike the chisel to the stone. It takes us a longer time to produce our artisan mantels because they are larger than our artisan tables, and this increases the amount of time necessary for the mantelpiece to fully embody the craftsmanship.

Delivering your artisan mantel to your address is very important because we require the most reliable and safest transport methods and responsibilities from our shipping companies. We would rather ensure that your artisan mantel is transported safely and securely than rushing to get it to you as fast as possible. This process takes anywhere from 1-2 weeks depending on the current delivery schedules available.

We work with some of the most reliable installation partners all throughout Canada. No matter where you are based in Canada, we have an installation team ready to install your artisan mantel. This means that the moment you order your artisan mantel and we confirm your delivery and/or installation address, we begin arranging the installation date according to your schedule. So you won't have to worry about dealing with anything other than providing us with an installation date when you will be available for our contractors to install the artisan mantel.
The installation time it takes is roughly 1-3 days depending on the complexity of installing your artisan mantel within your space. Rest assured, you will have zero worries about handling the installation process. We have made our customers convenience our working principle.
---
See What Other's Have Said

Secure & Reliable Payments
We understand that your personal information is very important to you. Because of this, we have setup the most up-to-date secured payment methods that work together with our dynamically encrypted GeoTrust SSL certificate (GeoTrust Website).
We treat your sensitive information as if it were ours, you're always safe with us.
Our payment service providers are Google Pay, Paypal, Apple Pay & Stripe. Giving you flexibility according how you want to pay for your order with us.

---
Your Payments Are Insured
All orders you make with us are 100% insured. This means that we give each one of our customers a guarantee that if for whatever reason, what you ordered isn't what you expected when you receive it, you can return it to us (see our returns policy here). No hassle, stress or worries about ordering highly exclusive products anymore!
Although we have yet to have a single return for any of our products, we still are ready to support you and make each one of our customers feel zero worries about getting any of our exclusive products.

We want our customers to feel they are buying something truly special. Something that is unique and holds true value. This is why we spend so much time during our Artisan design and creation stages. We may take more than a year before we are ready to launch a new Artisan Marble Mantel Collection.
The key components behind the foundation of our Artisan creation process are Design, Craftsmanship, Natural Stone and Artistic Engineering. All four are vitally important to how we create. We create the perfection we strive to achieve in every individual Artisan Mantel by patiently taking our time to hone every detail.
Design plays a vital role within our Artisan creation process because our design is based on a wide variety of factors from the aesthetic look and feel of the Artisan Mantels to the functionality and practicality. Our Artisan teams are an art-based group, directed by one of our featured Artists, Oktay Degirmenci making our creative process unique.. With each Artisan Mantel design you will know that it is has an artistic foundation in its design.
An original Artisan Mantel is one that has been handcrafted by highly skilled craftsmen and Artisans. Because the unique skills necessary to make one of our Artisan Tables is so rare, Aquila & Co. spent countless hours bringing together the best match of craftsmanship to the team. Not just any highly skilled artisanship is sufficient, however. It must be natural stone focused - an exceedingly rare quality. Having both the skill and the experience to work natural stone to make our Artisan Mantel designs is crucial to have the perfect product made.
We handpick the natural stone for use in our Artisan Tables & Mantels at the quarries in person. We first choose the type of natural stone to be used in our tables, of which there are two main types: heterogenous and homogenous. Our current Artisan Tables & Mantels are all Heterogeneous natural stone types. Heterogenous natural stone is formed of a mixture of visibly different substances within the stone itself, creating naturally the raw material for your unique table.
To learn more about why we choose natural stone as the core material for our Artisan Mantels, click here.
Artistic Engineering is what defines the character of our Artisan products. We use Artistic Engineering for our Artisan Mantels to help design models that push the limits of what is possible for the standard marble mantels being made today. Each one of our Artisan Mantels are artistically engineered to give you a unique and wonderful feel.
---