---

This Post Will Cover The Following Topics:
1. Marble Tables & Why You Need One.
2. Things You Probably Didn't Know About Marble.
3. Our Marble Tables vs. The Rest.
4. The Future of Marble & Luxury.
---
Marble Tables & Why You Need One
When is the last time you remember seeing a table that you remember? Unless you're one of those active furniture enthusiasts or are doing some type of interior designer work for your career, most likely you can't. Why is that do you think? A lot of that is because the market is completely saturated with tables and furniture that are not innovating or game-changing to what consumers want. They are mostly different versions of a similar look. Which is great for some people, don't take that the wrong way. However, having a lot of "trendy" designs doesn't create truly memorable pieces of furniture. Which is why we asked the question in the beginning of this post. We also have asked ourselves as well. And to go even further, we've asked ourselves, "Which brand or company has these memorable tables"? Which this list is usually very small for most.
So the next question is, "How do we make memorable moments with tables and customers"? This is an extremely difficult question to have answered. As it has hundreds of sub-questions under it that need to be answered in areas like product design and development, material capacity, craftsmanship etc... The great news is, our teams spent over a year answering and testing each answer since the beginning of 2019. What was the end result? The answer is our Artisan Marble Tables. Also, marble is not the only amazing material we use now... Our Artisan Expert Teams have introduced a rare form of Silver Travertine called Consino Silver Travertine into our Model S Artisan Coffee Table model. Which offers the perfect outdoor texture our customers were asking for.
So why do you need one? Well... Why wouldn't you want to have the best of the best in every category that matters most? We use this same way of thinking during our Artisan Creation Process. Every action taken to make our Artisan Marble Tables is about using the best craftsmanship, the best artistic engineering, the best material and so on and so on... If we had anything to say is that, no matter what you get, always get the best. Don't settle for ordinary.
---
A lot of people don't know this but marble or natural stone can be dated back as far as the ancient Egyptian days and most likely even further. It has been used throughout almost every generation as a key component for some of the most remarkable constructed monuments ever built till this day.
This was something that really made us proud to have an all marble and natural stone foundation for our high-end Artisan Handmade Tables. Because we are taking a material that has been used in breathtaking ways for thousands of years and creating things that have never been created before with it. Taking older techniques used thousands of years ago and reinventing new ways to use that same material is really inspiring for us.
Marble takes hundreds of years to be made. In most cases, marble starts off in the form of limestone or dolomite. Which over the course of hundreds of years, it is transformed from limestone or dolomite into the beautiful colors of marble that you see today. It does this because it undergoes an extreme amount of high-pressure and high-heat for a very long time.
Some marble can be dated back as far as 200+ million years ago. This means that when you choose to be a true admirer of marble by putting marble in your home or office, you putting something that dates back to an era that is almost impossible to imagine. To us, this is truly magnificent and is something that isn't talked about enough. Which is another reason why we made it a key material pillar of our foundation. Even further marble is considered to be a cultural symbol for both tradition and redefined taste. Which also is exactly what we aim for with every creation we showcase to our customers.
---
Marble will always be a transcendent material used for creating some of the world's most unique and memorable structures and products.
---
Our Marble Tables vs. The Rest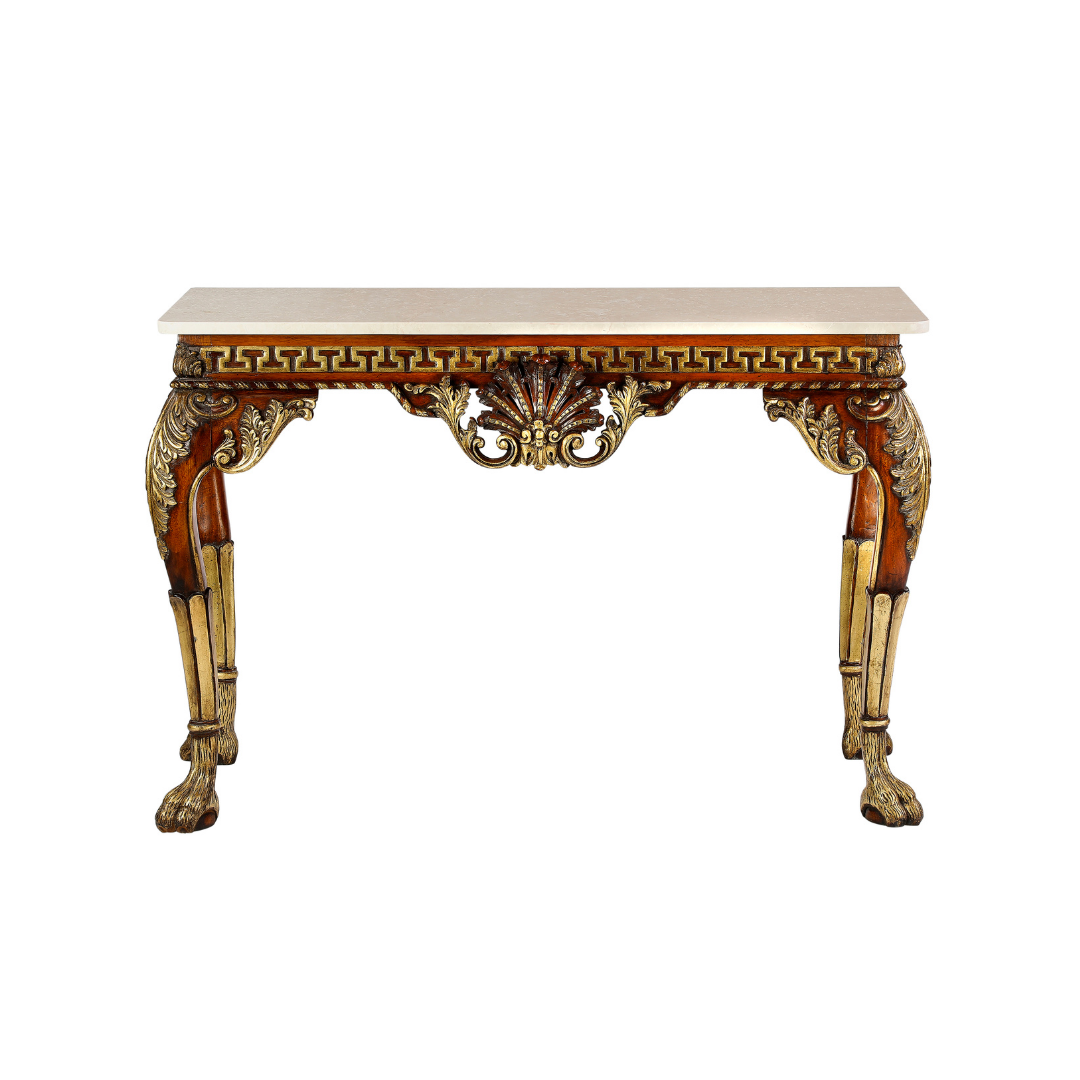 We have spent thousands of hours comparing our original goal of making the best handcrafted, luxury, pure-marble and tool-free functional table with whats available today. Because of this focused and hard-work by all of our organization, we were able to completely separate our Artisan Tables with the rest of the crowd. With two main goals in mind. To be better in every way and to fill our customer's problems with highly valuable answers.
The Model S is the first model we're offering our customers which does exactly what we've dreamed of it doing since day one of us putting our vision together and more. It completely redefines whats possible with high-end and luxury furniture. We believe it will be the first major step taken to achieve the global benchmark of creation for artisan tables. So far, with our customers feedback coming in daily, we're achieving our goal. And we couldn't be more happy to keep on pushing the limits of what's possible everyday.
---
The Future of Marble & Luxury
We believe that based on what matters most to people when buying their high-end furniture, they want more than just a high-ticket priced item with a nice brand. Being able to say that you bought a table from a specific brand just doesn't give the right satisfaction. People want more than that. They want to buy something that shows character, brings value and is unique to them. It's almost even like a unique bond. A bond which speaks to each person differently. Nothing could be more relevant to marble and luxury than this. Because this is exactly where it all comes together.
We're so excited to be on this path of creating our artisan furniture. Because with every individual piece we design and create, enables a bond with our customers and their artisan-made furniture piece.
People are always going to want better and we're here to continue to provide our customers with exactly that and much more.
---
Written by Studio Allettante
Stay updated with us by following us on any of our social media profiles. We always want to hear from our subscribers :)