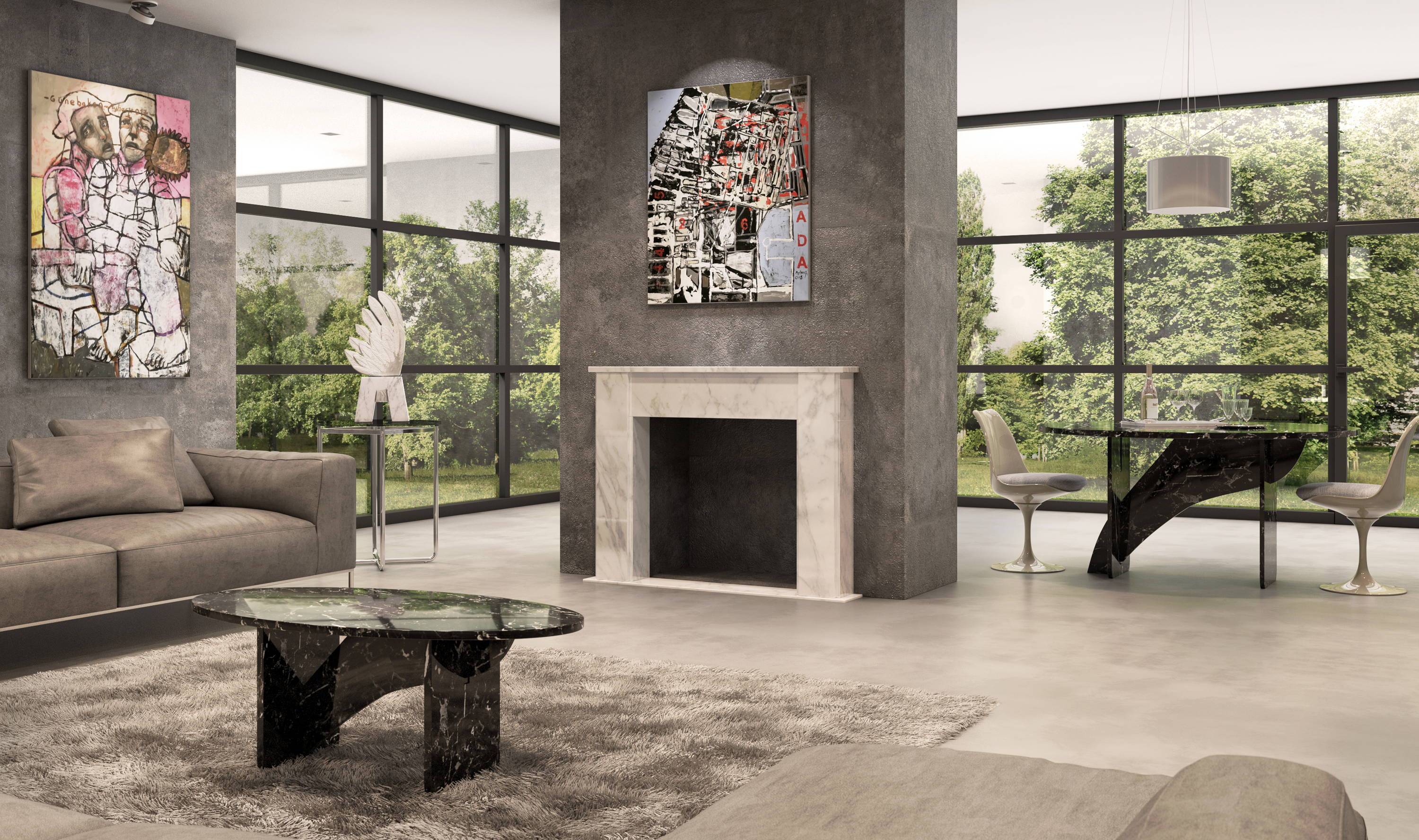 ---
---
The Natural Stone Bedrock
Design & Craftsmanship go hand-in-hand. You cannot have one without the other. If we cannot match both together for any Artisan-based product we create, then it will never work for us. We believe that in order to truly make something special for our customers, is-to intertwine both Design & Craftsmanship together in a way that separates ourselves and our customers from the ordinary. Without this, we could never conceive what we have created to date. They are both interchangeable words which we bring to reality together as one, everyday.
Natural stone is a key element and foundation to which we have built our concept on. It is the bedrock of all our Artisan-based products. The quantity of advantages, enjoyment and style that natural stone gives us and our customers are one of the few important reasons why we have built our concept on natural stone. Natural stone instinctively drives us to constantly create ways that our customers have never seen in any type of artisan table, mantel or any other piece of furniture / decor. A technique, skillset and concept we will always continue to advance into the future.
Having a Real Art Perspective with an abundance of relentless creativity is without question the driver behind our design creations and our concept. It is what enables us to stand out from anyone else and truly be original in everything we do for our customers. This is something exceedingly important to us, as we want our customers to feel they are getting items which are unlike anything else. A concept built on authenticity, originality and an undisputed method of creating products is our goal for the now and always.
---
What Does Our Concept Mean?

Studio Allettante is the Exclusive Canadian Online Franchisee of Aquila & Co. We have created a concept which combines both artisan and art-based products which are provided by Aquila & Co. with all original artwork made by Internationally recognized Artists all in one online design studio store. Our concept has many interpretations to what we have achieved collectively as a whole. Without each integral part of our concept, we would have never been able to offer you such a rare experience in both unique products and an exclusive online shopping experience.
The foundational integral parts of our company involves design, natural stone, art, creativity, innovation, exclusivity, practicality, advanced online shopping flow and the highest level of customer support and experience as possible. All together and many more allow us to showcase a complete concept that has taken years to achieve.
---
Why Did We Want to Create Our Concept?

Our Franchise Owner's of Aquila & Co. knew there was a major gap for offering products in which customers could order to help make their own personal or work space truly unique. While also having an in-depth knowledge with original art and artists, they knew that both artisan-designed products and original artwork could be fused together in a way that has never been done before.
Because each product is both unique (never the same) and only one is made for each person (all art products featured in our store), each customer feels a sense of pride and confidence that their product could never be ordered by someone else.
We focus on being exclusive rather than ordinary. Being unique versus common. And being value-based rather than not providing true value to our customers. In a world which promotes the norm, we make sure our customers feel that we both are singular together. Because being original will never lose its place.
---
How Did We Create Our Concept?
It took over a year to plan out exactly how we would showcase and combine all of our products into one online store. The main goal was to ensure that no matter what product was showcased, each product would have real value provided to the customer in each integral part of the foundation to which we use to formulate our entire organization.
Whether it be our Artistic, Artisan or Design Teams, the newly announced Model S Artisan Coffee Table, or even an original Pablo Picasso painting. No matter which area we were focused on, the only "how" for us was the relevance to our mission and the adaptation development of our methods to achieve our mission.
Our mission allowed us to focus on what matters most to us which created the opportunity to combine both unique and high-valued products with a shopping experience unlike anything you've ever seen before.
---
Artistic Creativity, Artisan & Design is the Vision
Combining Artistic Creativity, Artisan & A Design Vision together is the most complex part of our concept. In order to have each one to feed one-another, they must be able to be incorporated with the same composition concept. Which is, starting with the position of having the Artistic perspective available. In doing so, we're able to stretch what is possible for both Artisanship and Design. Subsequently, we're then able to combine the simultaneous flow of both Artisanship and Design jointly so that the rest of the Artisan Creation Process can progress to where we feel our customers will be delighted. This in general terms, enables all of the magic to happen by the time we've created an exceptionally authentic Artisan product.
---